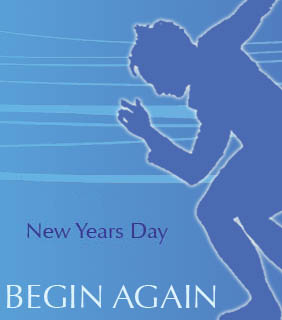 New Years Day ~ Begin Again
Lets start the New Year together in dance
Meshi Chavez and Winky Wheeler

January 1, 2019 • New Years Day
11:00 am - 1:00 pm
(a little extra time to sleep in - in case you were up late last night!)

$25 - $20 Sliding Scale
Location: The Rennaissance School • 0234 SW Bancroft Street • Portland, Oregon
Thinking about bringing a child to dance? Please read this first
Our New Years Day Tradition where we reflect back on the year that's ended,
pause in this place of new beginnings and dance our intentions for the year that arrives.
Join us as we move into the promise of 2016.
This is a wonderful way to start the New Year: with intention, movement and in good company!
We look forward to seeing you!
About the Instructors

Meshi Chavez

is also the co-director of Theory:1 dance company. He revels in drawing the lines between his massage practice, dancing and the fullness of Spirit.

Winky Wheeler

sees inhabiting the body through dance as a powerful and transformative act on the path of self-discovery, personal change and fully engaged living. She delights in the way our dance moves us and influences the world around us.
Home | Weekday Classes | Inquiry Program | Workshops & Events | Calendar | What to Expect | Meet Us | Rent Our Space
Site created by Indigo Tiger Design - 2008/www.indigotigerdesign.com